02 Apr

YoungLives Paterson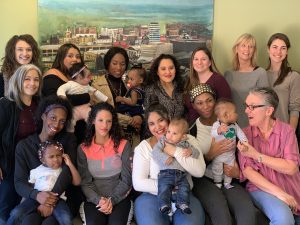 Are you between the ages of 13-21 and pregnant or parenting?  Join us at YoungLives!
YoungLives Paterson offers support, mentoring and unforgettable experiences to help pregnant and parenting teens become the best moms possible — while having fun! Childcare is provided free of charge. Club meetings include lunch!
We meet the 2nd Saturday of every month (October through June) from 12:30pm – 2:30pm at Lighthouse PRC, 297 Lafayette Ave, Hawthorne, NJ.
To find out dates and times for our summer activities, please contact Jess (see below).
Community Group meets twice a month, offering a small-group setting to share your frustrations, fears, hopes and dreams. We also look at what God's Word has to say about the issues you are facing as a teen mom. Contact Jess for meeting times.
To learn more about YoungLives, download our brochure, and text or call Jess at 732-893-7353 or email jessica@lighthouseprc.org.  We hope to see you at our next meeting!