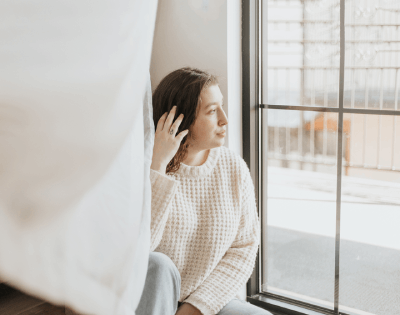 30 Aug

What Are the Early Pregnancy Symptoms?

Some women experience symptoms that seem to immediately confirm a pregnancy, while others have few or even no symptoms. An unplanned pregnancy can further complicate this; a woman may not be actively monitoring bodily changes and therefore doesn't notice any symptoms. 

Other medical conditions can also share pregnancy symptoms, so the only way to know if you're pregnant is to take a test. We'll walk you through possible symptoms of pregnancy, as well as what to do next. 
Signs of Pregnancy: What Should I Look For?
Common pregnancy symptoms include:
Missed period

Tender, swollen breasts

Nausea with or without vomiting

Increased urination

Fatigue

Moodiness

Bloating

Nasal congestion

Food aversions

Constipation
Remember, you may not have all or any of these symptoms. That's why taking a test is crucial if you think you may be pregnant. 
All About Pregnancy Tests
Both home and in-clinic pregnancy tests detect hCG or human chorionic gonadotropin. This is a hormone that is only produced during pregnancy. Both blood and urine-based tests can detect this hormone. The best time to take a pregnancy test is a few days after your missed period or about three weeks after you've had sexual intercourse. 
The best time of day to take a pregnancy test is first thing in the morning when your urine is most concentrated. This will help ensure that the results are as accurate as possible. If you think the results are inaccurate, wait a few more days and test again. 
Am I Pregnant?
If you've missed a period or are experiencing other pregnancy symptoms, visit Lighthouse Pregnancy Resource Center. We offer no-cost, confidential pregnancy testing and ultrasounds to medically confirm pregnancy and provide important pregnancy information. 
Contact us today to request an appointment. We're here to provide the answers you need.