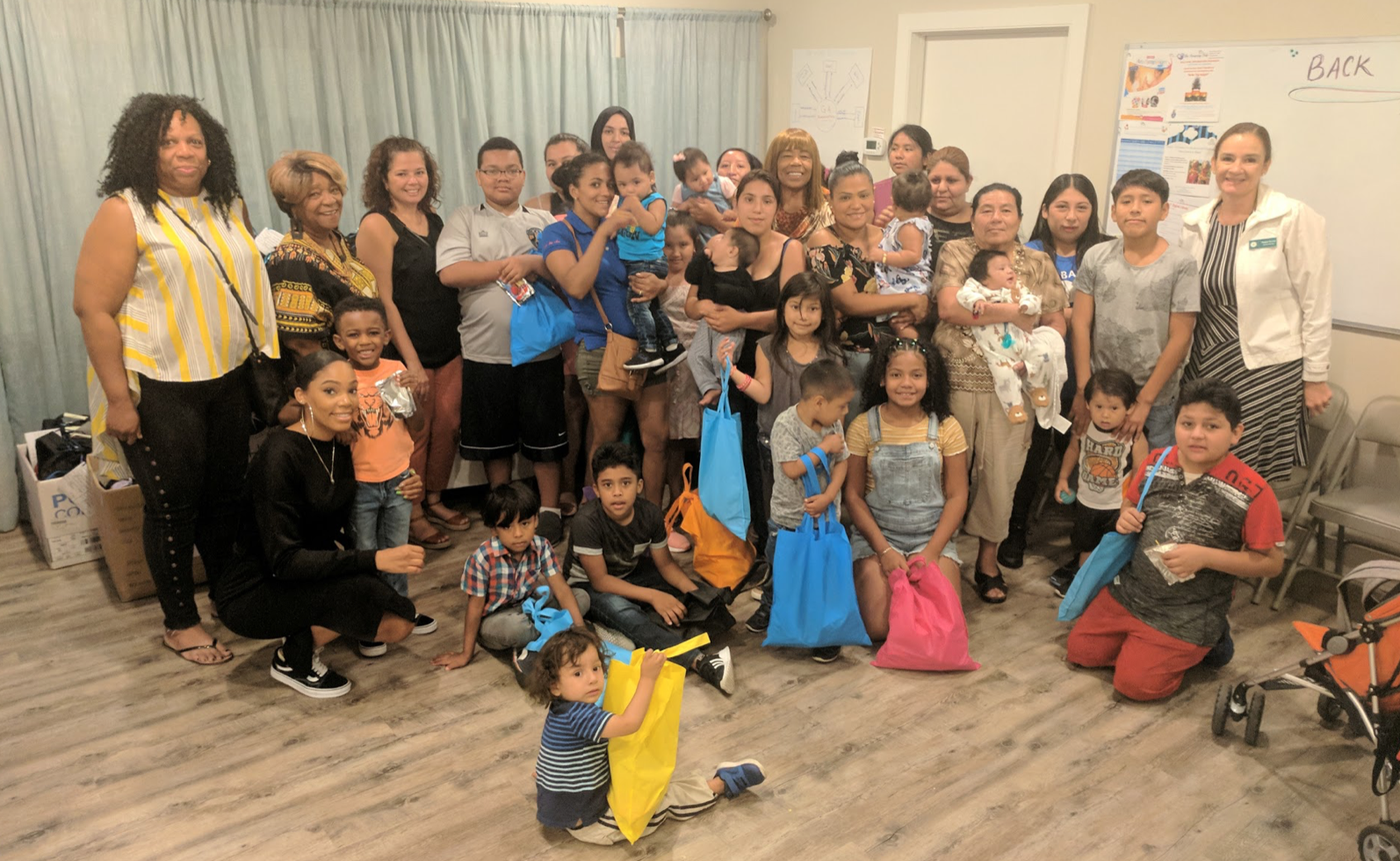 01 Nov

Local Partners Ready Our Families for a New Year of Reading, Writing and Relationships!

With another school year underway, Lighthouse Pregnancy Resource Center is actively working to support women, men and teens within our community.  Lighthouse and RENEW Life families were recently gifted donations from Passaic County Commission on the Status of Women and Star of Hope Ministries. The Commission, led by Ernestine Duke, toured the center at 75 Ellison Street, and presented children with colorful bags filled with nutritious lunch snacks.  Afterwards, the children received backpacks filled with school supplies from Star of Hope Ministries. These combined donations helped our Center's families experience a healthy, happier start to the school year. 

Our Paterson Center partner, RENEW Life, is hosting their fall "Getting Ahead" workshop, which began in October.  This 10-week workshop equips moms (and dads!) with the tools to overcome generational poverty. Parents gain confidence and conviction to continue their education, while also learning to manage finances and pursue stable employment. By the end of the program, our families are better prepared to be change agents and role models in both their families and communities. 

Educators, youth leaders, and parents can likewise make a difference this school year through REALife Relationships and Love Training. REALife, a program offered by Lighthouse, educates teens and young adults on the value of healthy, supportive relationships. REALife staff partner with parents and guardians, mentors, churches, and educators to provide presentations focused on character development, goal setting, and the consequences of choices related to sexual activity. These presentations help students say "no" to risky behaviors now so that they can say "yes" to a brighter, healthier future. The curriculum is medically accurate, aligns with core curriculum content standards, and is offered free of charge. As your school, church or community group is making plans for this school year, consider contacting Lauren Caron at laurenk@lighthouseprc.org to learn more about using REALife's free presentations or head to their website here.