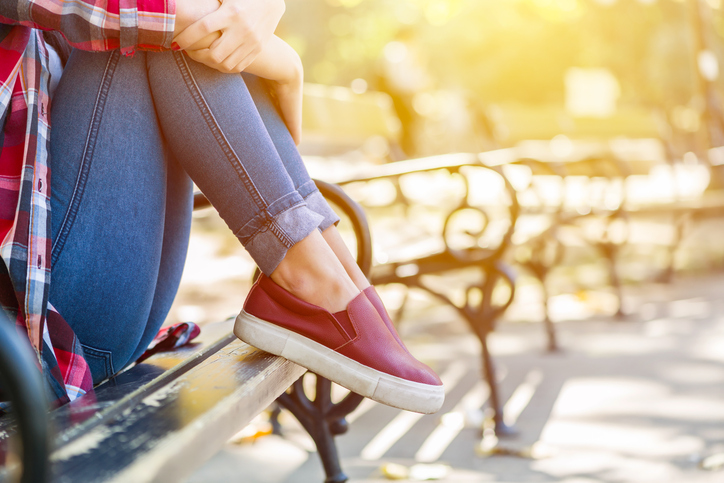 12 Mar

I'm Pregnant But I Don't Want To Be

If you think you could be pregnant but you don't want to be, what do you do? This is never an easy question to answer. When you find yourself in this situation, you need to talk closely with your partner and loved ones, and also consider the consequences of each choice you can make. Keep reading to learn more and then call Lighthouse Pregnancy Resource Center today at

201-677-2394

to learn how we can support you during this process.
When You Think You're Pregnant
If you haven't taken a pregnancy test, that should be your first step. If cost is a barrier, you can
get free pregnancy testing done here at one of our centers
. Our pregnancy tests are over 99% accurate when taken correctly. This helps you get access to resources and find answers sooner rather than later. Once you have taken a pregnancy test, you should also get an ultrasound to ensure your pregnancy is safe. This is an important step even when you don't want to be pregnant. Pregnancy ultrasounds are the best way of determining whether your pregnancy is normal or whether it could be a life-threatening ectopic pregnancy.
We offer free limited ultrasounds at our centers
for any woman who gets a positive pregnancy test result from their free test.
What to Do Next
After you've found out you're really pregnant, you have several options to consider. Each has important consequences, so you'll want to think carefully about them all. If your pregnancy was unexpected, abortion might be your first thought. Keep in mind, however, that it's not the simple solution that some make it out to be. Abortion procedures can be expensive and painful, and all surgical procedures involve some level of risk. Also, many women are left with lasting grief after experiencing an abortion. You may want to consider making an adoption plan for your baby. If you are worried about the medical expenses related to continuing with your pregnancy, it's important to know that adoptive families or adoption agencies usually assist with medical and living expenses. You can select the adoptive family based on your preferences, and you also decide what level of involvement you will have in your child's life. You can choose whether the adoption is open, closed or somewhere in between — based on your level of comfort and future plans. Finally, you can consider parenting the child yourself. While this might sound inconceivable now, you might be surprised to find out how ready you are to raise a child. Many women become parents at a young age, and go on to have full, successful, and happy lives. Lighthouse offers support for women who feel unprepared to parent, and has experience helping navigate the related challenges. Along with considering your pregnancy options, you should also start an open dialog with the people you trust, such as your partner, your family, your close friends or your doctor. This will help you get answers to your questions, different perspectives on your problems, and support for your choices and decisions. Discuss how you feel about all your pregnancy options and which one you think might be right for you. And remember, don't feel guilty about your feelings. It's natural to be scared or hesitant about pregnancy, especially when you weren't expecting it to happen yet. But when you talk about it with your family and friends and consider your options, you'll find a path forward. It's only by acknowledging your feelings that you'll work through them and arrive at the right choice.
Contact Us Today
For free pregnancy help and resources, text
Lighthouse Pregnancy Resource Center
at
201-677-2394
or
visit our website
today. Our three centers offer a range of resources including free pregnancy testing, free limited ultrasounds, free STD screenings and more.
All services are free and confidential.
Wayne, NJ
(973) 238-9045
Hackensack, NJ
(973) 238-9045
Paterson, NJ
(973) 238-9045